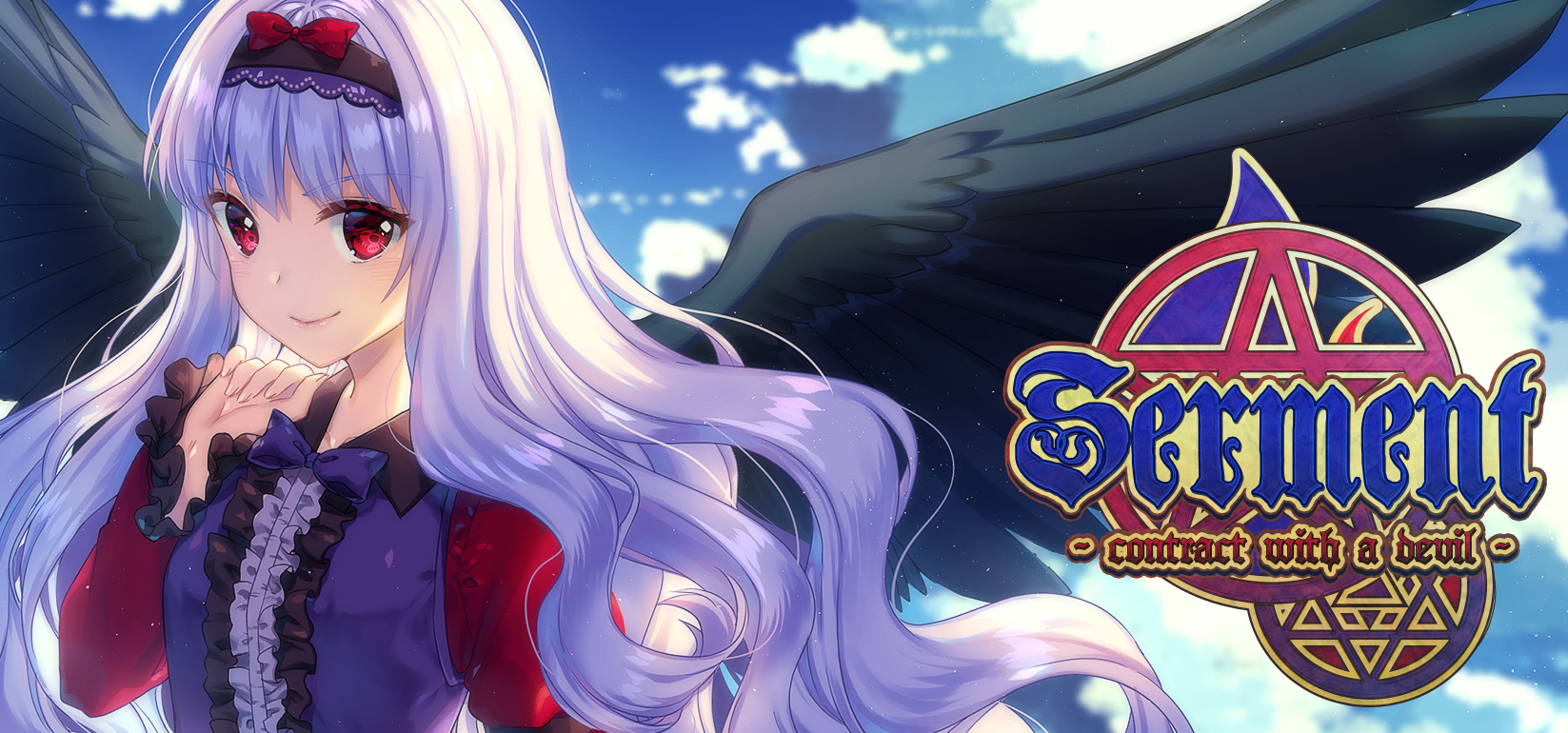 Serment - Contract with a Devil Demo (Final)
We have added 1 new boss battle and made several changes/bug fixes to the demo!
Here's the complete changelog:
2.03:
Rewrote a few scenes (Removed some nameless characters' dialogues and made minor adjustments in a couple of other places).
Each summoned party member now takes an equal share of G dropped in battles (All dropped items and treasure chests are not affected).
Increased G rewards and loot drop chance of most enemies to compensate for the above change.
Fixed the inner waypoint of Floor 3 not working.
Replaced the confirmation message of deleting a save file to avoid confusion with loading.
Replaced the 2 center doors in Floor 3 with a single door requiring 2 keys.
Slightly reduced amount of MT drained after losing a battle.
Increased amount of MT drained otherwise.
Fixed Young Wolf's battle AI not working.
Added a "Load" option in boss battle menu.
Reduced initial selling price of all weapons.
A weapon's selling price now scales with its level (Up to 80% of buying price).
Fixed Floor 2's spinner appearing in the wrong direction.
Fixed Floor 3's spinner not immediately reappearing if the player turns away in the same tile.
2.04:
Added 2nd encounter with Sera on Floor 3.

Cooking multiple food items now only require half the time after the first copy (For example, cooking time of a Fruit Cake is 30 minutes. Cooking 2 Fruit Cakes at the same time will now take 45 minutes instead of 1 hour).
Fixed buying/selling/cooking/crafting quantity not resetting to 1.
Fixed a rare bug where variables are not updated after a new patch (Might be incompatible with save files from version 2.02 and below. Sorry about this, it will not happen again).
Fixed buying food items crashing the game.
Fixed some typos.
Changed battle speed calculation formula (Characters with extremely low AGI are now a bit slower).
Tripled essence drop rate (All non-boss enemies have a very small chance of dropping essences).
Fixed Ice Shrapnel's damage not being calculated correctly.
Increased Shadow Cross' damage.
Increased Vampiric Touch's lifesteal percentage from 20 to 50.
Nerfed Shadow Slime's INT.
Fixed Floor 3's Recharge key being disabled.
Follow Serment on Steam to get the latest updates as soon as they're available!
Files
SermentBetaDemo-2.04.zip
459 MB
Jul 02, 2017
Get Serment - Contract with a Devil Demo (Final)